Thomas Vizard - 18 / Oct / 2022
October Newsletter: Flowers are back this Fall!
The Pauline Curtiss exhibit is up for the remainder of October. This is your last month to view this spectacular and unique exhibit by local New England artist. Flowers are back in full swing at our fresh flower bar where you can buy flowers by the stem and create your own bouquets! Plus, we introduce new special fall drinks like the Pumpkin Spice Latte and Salta Caramel Mocha.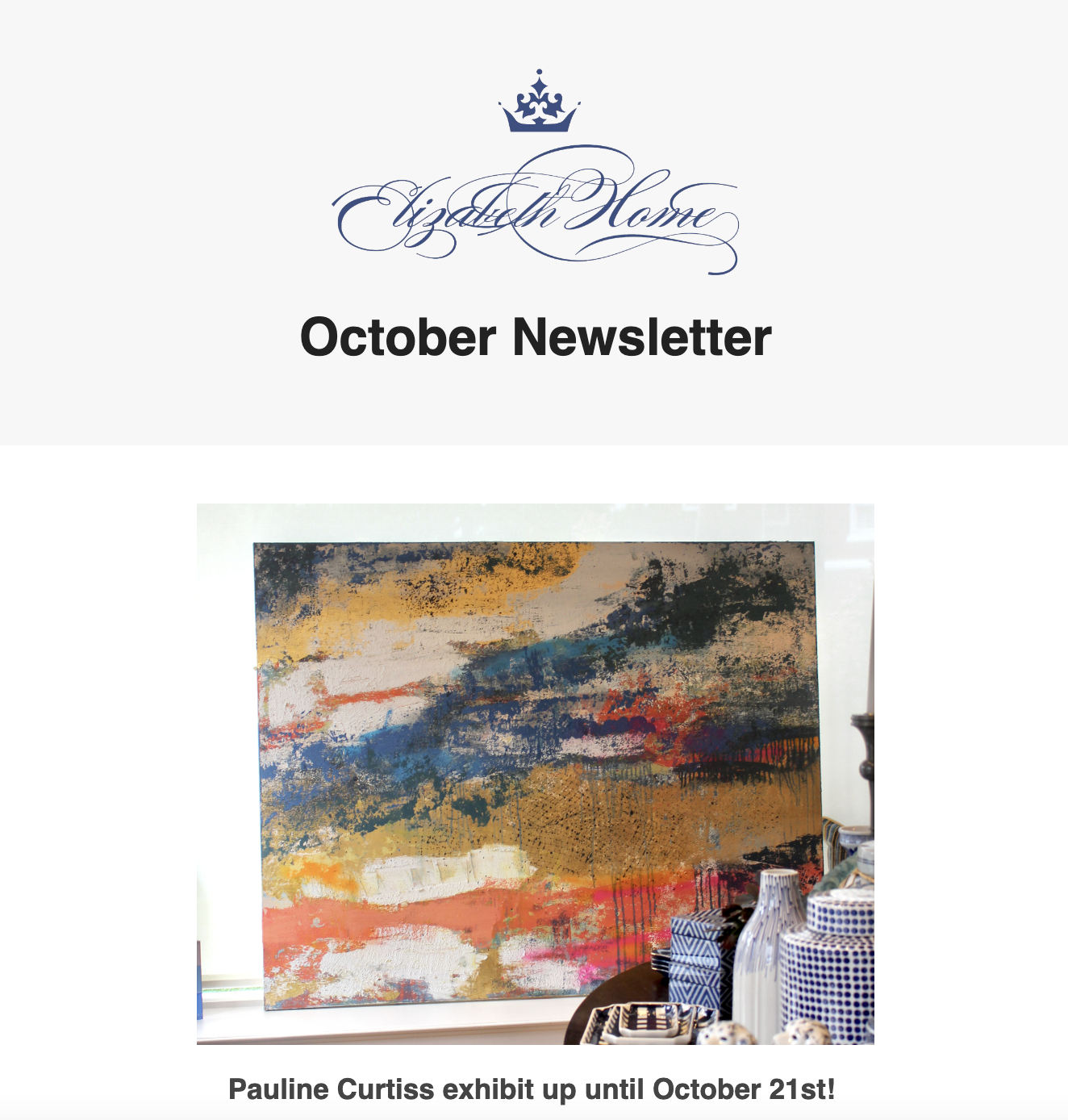 Don't miss your opportunity to see this spectacular art exhibit and instillation that will be up for the next 2 weeks at Elizabeth Home!

Washers, spikes, and glitter are all used as a juxtaposition against matte spray paint. The art changes based on the viewers alignment with each piece and how the light hits it. This is an exhibit you do not want to miss!
Come check out our new flower bar where you can buy flowers by the stem! At $3 each, you can buy one or more! If you buy 5+ we throw in some greens to make it a full bouquet. As always, we wrap in our special burlap packaging, making it perfect for transporting or gifting.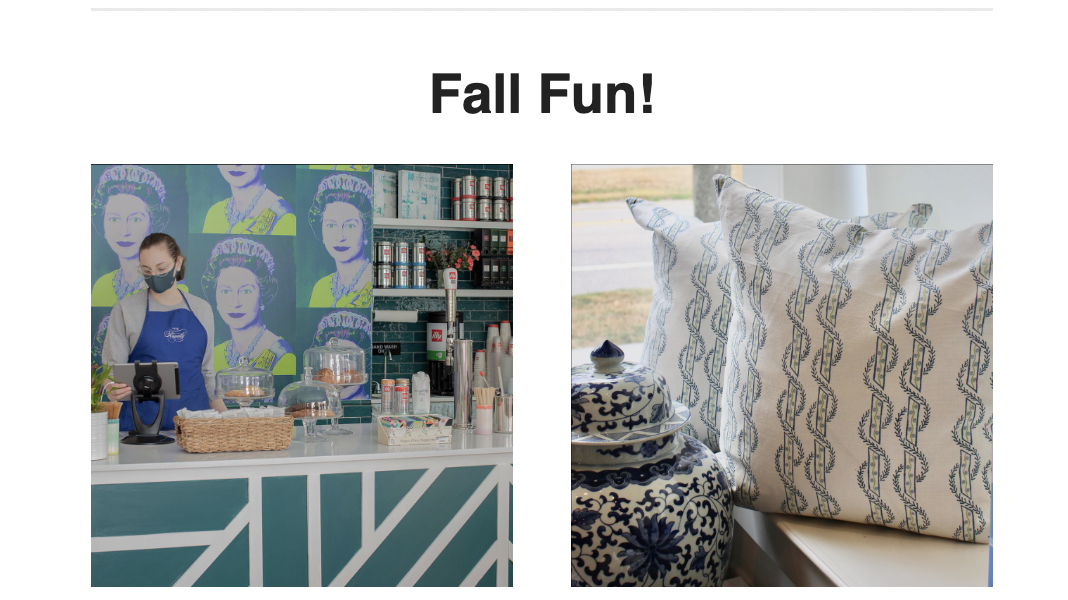 Come try our new Fall Drinks! We are now offering Pumpkin Spice Lattes as well as Salted Caramel Mochas! Why not get a little shopping in as well?